Sasquatch Trail Run
May 22, 2021 @ 8:00 am
$37 – $45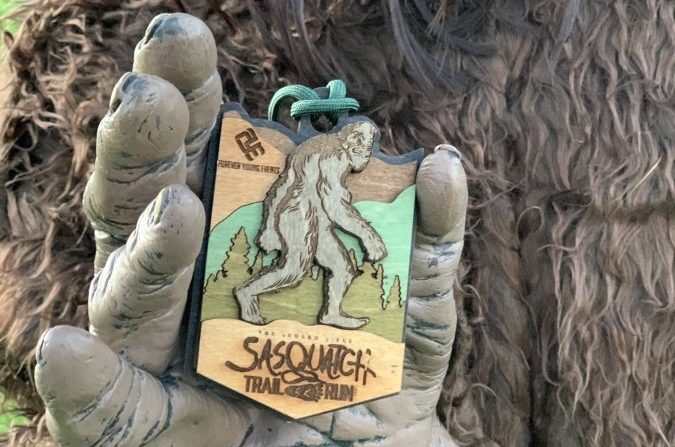 There are noises coming from the Dry Creek Preserve… Just before summer they make their appearance for just one day in the month of May. Are you ready to race through the Dry Creek Preserve and take a chance of being spotted by a Sasquatch? This premier 5k has high end swag and is a family event. You are encouraged to bring your family and food to enjoy after.
This is a live race and on private property
All 5K entrants receive:
Sasquatch Yellow Racing Tech Tee
Sasquatch Trail Run Trucker Hat (First 25 to Register)
Elevation Culture Hand Made Finisher Medals for all Adult Participants
FREE Race Photos
FREE Beer Ticket each adult for Three Rivers Brewing
Snacks After the Event
$15 Gift Card to FYE Sports for all Age Group Award Finishers
1st Overall Finisher Male and Female Earn a Mudroom FYE branded Backpack (Valued at $95)
A portion of proceeds will be donated to Dry Creek Preserve in Woodlake. The property is 152 acres and is free to the public.
Sequoia Riverlands Trust is a nonprofit organization that owns and manages six nature preserves including Dry Creek Preserve. It is the mission of the trust to keep these beautiful places open for the public. Accordingly, there is no fee to visit our preserves. However, we do ask that you donate to help us keep these spaces available for generations to come.
Friday afternoon packet pick up
FYE Sports
165 E. Pine Street in Exeter
Friday from 1 to 6:30 p.m.
May 21, 2021
COVID-19 guidelines
Safety protocols and COVID guidelines that are approved with San Joaquin Riverlands Trust will be enforced. Closer to race day, run officials will notify you of what to expect on race day.
Related Events